In the autumn of 2016, the Museum of Jewish Montreal teamed up with Réservoir, a Montreal Brewery, to reconstruct a 200-year-old beer recipe developed by Quebec's first Jewish family.
Having previously worked with the Museum on their brand identity, I had the privilege of designing the labels for this beer.
The beer would not be ready until much closer to the event, and because the recipe was so old and rather vague, it would be hard to know exactly how it would taste ahead of time. For that reason, I went in a more conceptual, illustrative direction.
We wanted to capture the autumnal feel of the season, the general vibe of Trois-Rivières as we imagined it would have been at the time, but also a feeling of tension. The beer is named after a fairly well known "scandal" involving Aaron Hart.
The flag of Trois-Rivières has a sort of mid-century modernist feel, that I felt would be appropriate to port over to the illustration language.
For the town of "Three Rivers", there are three trees and three lines to represent the setting sun. The absence of a third bird in the sky is a subtle nod to the events of the

Hart Affair—

Ezekiel Hart being denied a seat in the House of Assembly.
(Quebec) pertaining to the city of Three Rivers (Trois-Rivières) or its surrounding county

Information about the beer can be found flanking the main art, both in French and English.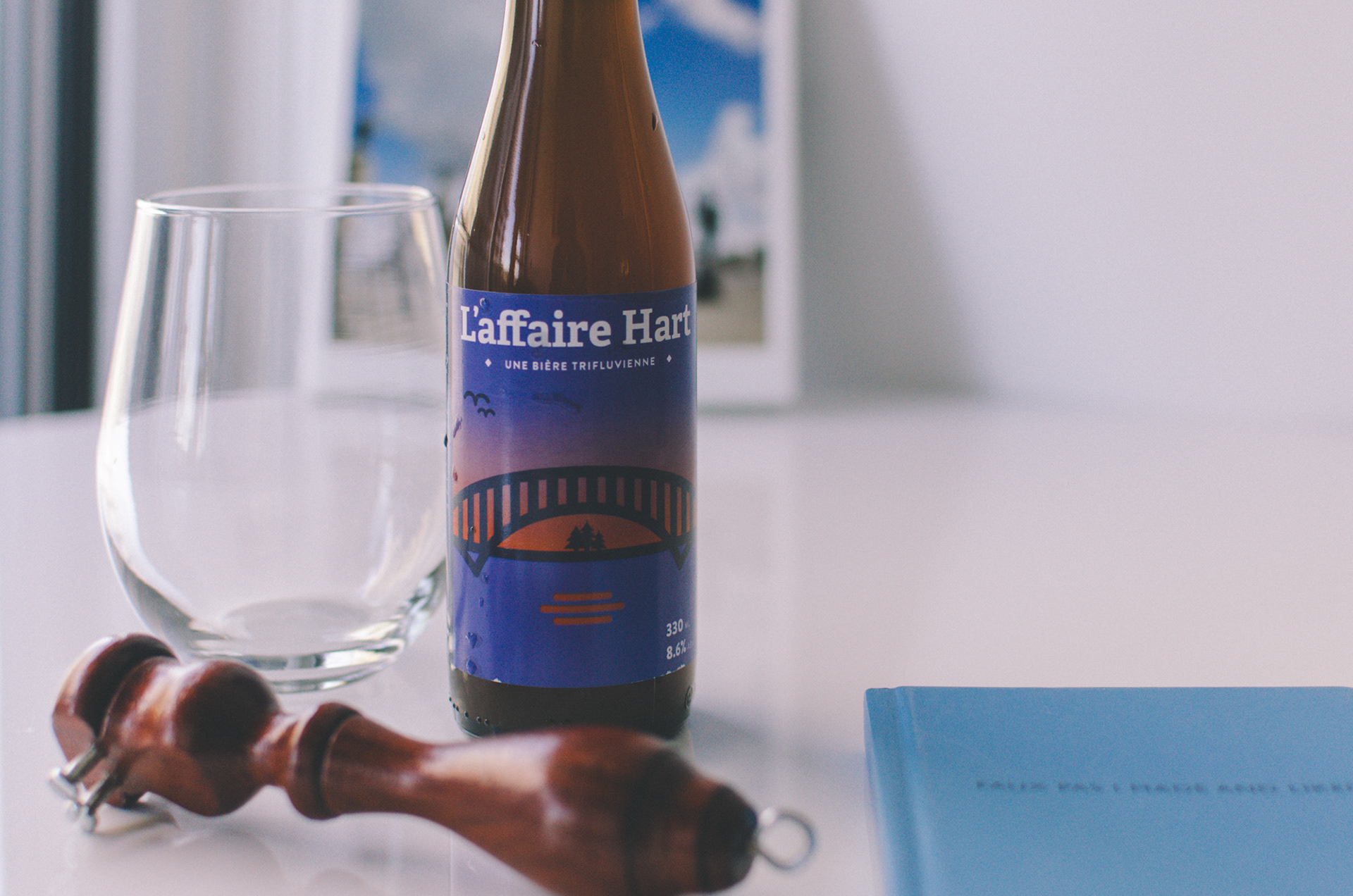 On October 26, the Museum hosted beer blogger Gary Gillman, and historian/author Denis Vaugeois, who spoke about 19th Century beer culture and the Hart family. Brewers Nathan McNutt and Michel Zabitsky then led the group over to Réservoir for a tasting event.